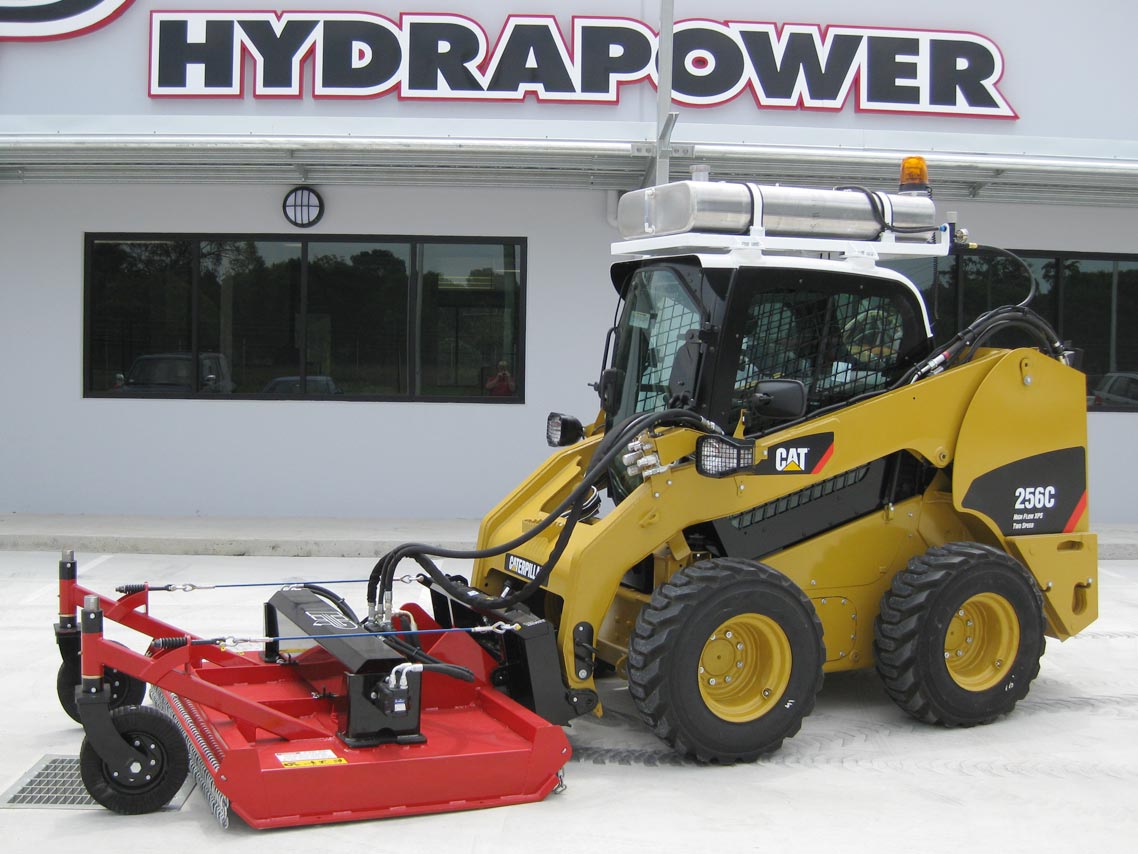 Double Head Slashers
If you have been searching for a range of high-quality skid steer and wheeled tractor driven slashers, your search is over. 
Our expertly constructed slashers are designed for ease of use and longevity in even the harshest of working environments. Featuring such things as puncture proof and height adjustable tyres, these hardy machines will get the job done time after time.
DX Standard Flow
Recommended
Host Machine
Standard flow skid steer
loader (wheeled or tracked)
Cutting Width
6ft / 1800mm
Number of Cutting
Heads
(2) Two
Cutting Heights
25mm, 50mm,
75mm, 100mm
Cutting Blades
(2) Two per cutting head,
attached to stump jump disc —
16mm thick, high-lift blades
Number of
Jockey Wheels
(2) off — Puncture proof
Pivoting Quick
Hitch Frame
Fitted as standard, please
advise if host machine is fitted
with aircon cab
Hydraulic Flow
Range
60–90lpm
Hydraulic Pressure
Range
138–207bar
Mass
475kg
DHX High Flow
Recommended
Host Machine
High-flow skid steer loader
(wheeled or tracked)
Cutting Width
6ft / 1800mm
Number of Cutting
Heads
(2) Two
Cutting Heights
25mm, 50mm,
75mm, 100mm
Cutting Blades
(2) Two per cutting head,
attached to stump jump disc —
16mm thick, high-lift blades
Number of
Jockey Wheels
(2) off — Puncture proof
Pivoting Quick
Hitch Frame
Fitted as standard, please advise
if host machine is fitted
with aircon cab
Hydraulic Flow
Range
100–160lpm
Hydraulic Pressure
Range
175–242bar
Mass
—